Thank You For Joining Us at Photonics West 2018!

A huge thanks to the many visitors to our booth at Photonics West this year, it was our best showing yet and is sure to remain a highlight of 2018 for us.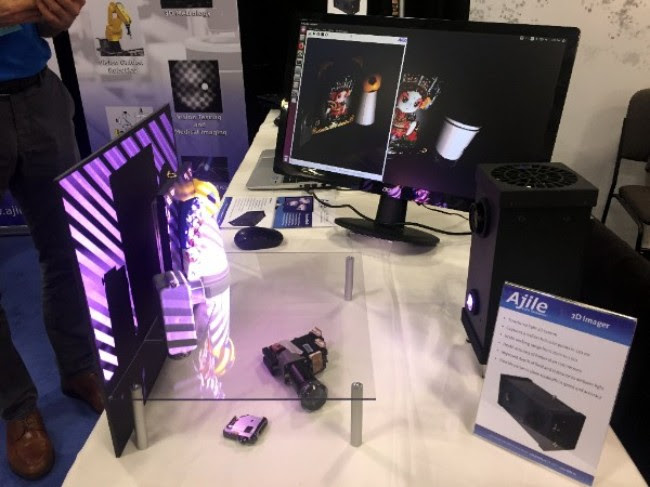 This year at the show we launched our new 3D Imaging System, which was running live at the booth. The system uses our own structured light DMD projector, synchronized via an advanced triggering interface with our smart camera to capture 4 million full color 3D points in 250 ms.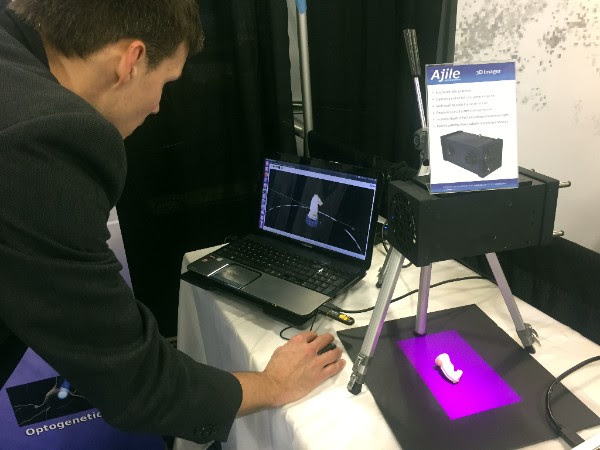 The system's fast data transfer via USB 3.0, plus GPU processing make it a flexible solution for multiple applications such as industrial inspection and robotics. At the show, visitors had a chance to meet the Ajile technical team and see the latest in accurate, high resolution 3D imaging.
Ajile was also showing its DMD systems in action, both as a Standalone DMD Controller and with lighting/optics included as a Structured Light DMD Projector. Both of these are available with USB 3.0, and give users full control of frame timing through the well-documented Ajile software suite (GUI and SDK).