Alan Boate – President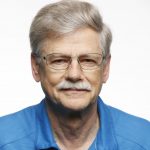 Alan Boate is the President of Ajile. He graduated from Trinity College Dublin with a degree in chemistry and has a Ph.D. in physical inorganic chemistry from McMaster University. He has worked for most of his career in technical areas, including both software and hardware design and development. The applications areas include: security documents, lotteries, passport readers, wireless location devices, healthcare systems design and many others. He has founded and run three startups in the Ottawa area as well as managing research and development in larger companies.
---
Jeremy Gribben – Chief Technology Officer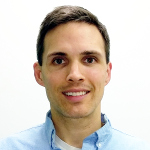 Jeremy Gribben is the Chief Technology Officer of the company. Jeremy has a Master's degree in computer science from the University of Ottawa. He specializes in real-time software design, FPGA design and image processing algorithms. Before starting Ajile he worked with a startup ophthalmic imaging company researching and developing imaging techniques in the eye for 6 years. 
---