AjileWare Software Suite
The AjileWare Software Suite simplifies the fine control of high performance imaging devices to achieve the full potential of DMDs and cameras. The suite provides an easy platform for creating projects with multiple images and sequences of images along with triggering rules. In addition, comprehensive documentation and code samples are available for all major software functions.
 The AjileWare Suite is an excellent option for applications that need accurate synchronization of high-speed lighting and imaging.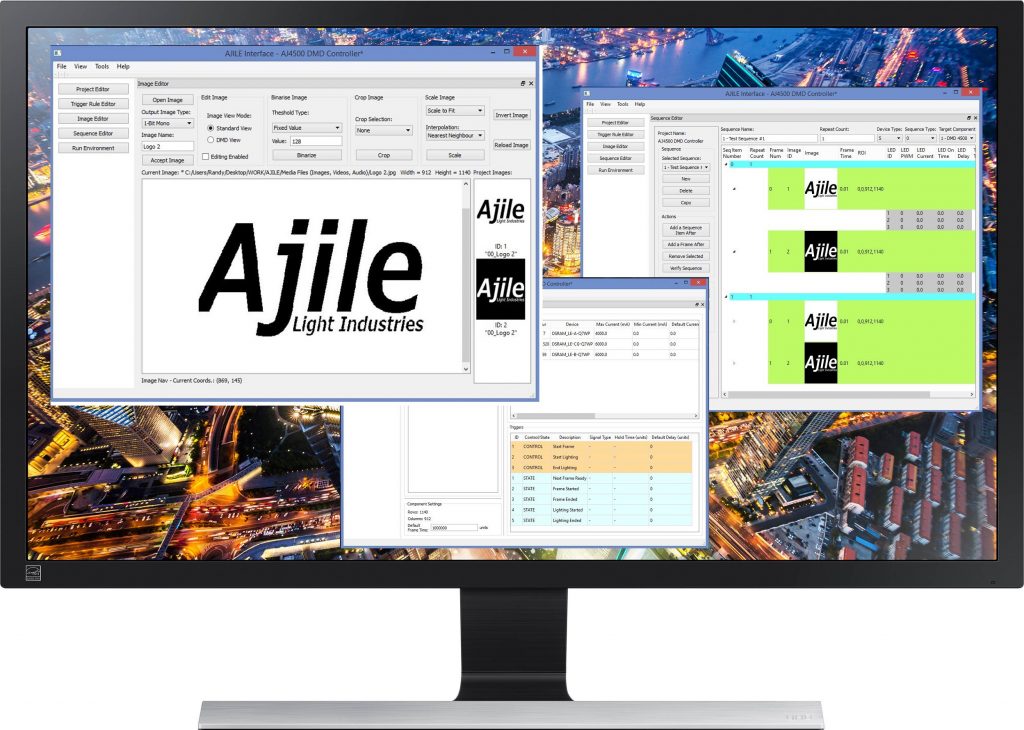 KEY FEATURES
Non-video frame by frame control of any image display or capture parameter
Tight synchronization and low-latency triggering between cameras, DMDs and external devices
Create sequences of frames, each with its own timing, lighting and ROI
Continuously stream images from a PC via USB, Gig-E and PCIe
Easy to use GUI to get you up and running quickly
Fully featured SDK in Python/C++ for complete control of the suite
Support for embedded system allows local processing to accelerate applications
Contact us to request a quote or to discuss customization
AjileWare Software Suite Product Sheet