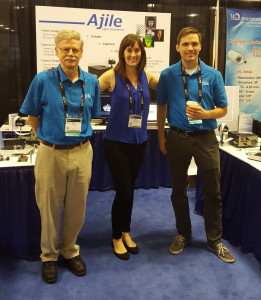 We're very excited to be making our first appearance as exhibitors at The Vision Show this May, and we'll be showing off some new demos that showcase our range of products at booth #1033.
Stop by to see out our high-resolution color 3D image capture system, which is both fast and accurate.
We will also be showing our system's tracking abilities. Ajile's DMD projector, CMOS camera, and lighting controller allow low-latency synchronisation that can can be used to accurately track objects even at high speeds.
For more information about the products that will be on display, and some of the technology in our pipeline, visit the products page on our website. We look forward to seeing you at The Vision Show!