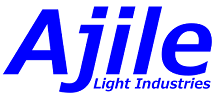 6-5480 Canotek Road
Ottawa, Ontario, CANADA
K1J 9H5
---
PRESS RELEASE
Ajile and LACI to Collaborate On Research
By R. Gribben
Jan 05, 2018
Ottawa, Canada – The Laboratory of Applied Computational Imaging (LACI) has announced its intention to use Ajile Light Industries' high-speed DMD controllers for work on the development of high-speed 3D imaging technologies. This research will extend through the end of 2018, is hoped to yield new imaging techniques and instruments for use in research, industry, and biomedicine, and will be funded in part through an NSERC Engage grant.
This is the latest in a series of contracts with universities, research institutes, and technology companies since the controller's launch in mid-2017. According to Ajile President & CEO Alan Boate, "LACI and [Dr Liang] are doing great work, and we're excited to be involved. This helps to establish our DMD controller and our technology among the world's best".
About Ajile Light Industries
Ajile is an Ottawa, Canada-based startup that creates hardware and software tools for high speed imaging using digital micromirror devices (DMDs). Applications include laboratory research, 3D imaging, machine vision, non-destructive testing, and vision testing.
About the Laboratory of Applied Computational Imaging
LACI is a part of the Centre for Énergie Matériaux Télécommunications (EMT) in the Institut National de la Recherche Scientifique (INRS), part of the Université du Québec network. The lab is headed by Dr Jinyang Liang, and features world-class facilities such as the Advanced Laser Light Source (ALLS) Laboratory and the Laboratory of Micro and Nanofabrication (LMN).
---
Contact:
To learn more, please contact
Randy Gribben
Director of Business Development
    rgribben@ajile.ca
    +1 437 345 5251
---