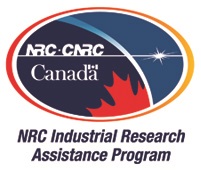 Ajile is pleased to announce the launch a new project to further develop its 3D imaging capabilities, with funding from  the National Research Council of Canada via the Industrial Research Assistance Program (IRAP). This support will contribute to the system's improved speed and accuracy in a wide variety of applications, as well as an optimized optical design for improved performance. The project's primary aim is to realize accurate full color 3D imaging in real time.
IRAP is Canada's premier innovation assistance program for small and medium-sized enterprises, and is widely respected globally as one of the best programs of its kind. The support provided by this program helps businesses to transform their ideas into commercial success, and we strongly believe that the R&D made possible by this grant will move be instrumental in taking our 3D technology to market.
As Ajile's products are released to market, this project ensures that our team can remain focused on developing and commercializing the most advanced imaging technology for use in research and industry. The research team is excited to be working in this direction, and looking forward to seeing the outcomes of this 1-year project.
For more information about Ajile's 3D imaging systems or the company in general, contact us.